Le Jet manufactures premium jet packs and jet pack accessories. When you need to get to that art opening quickly, when you are running late for a photo shoot, when you simply want to make a dramatic entrance, Le Jet has the jet pack for you. High technology and high fashion meet in all of Le Jet's products.
Occupant Fonts was hired in 2012 to work on Le Jet's branding and the advertising campaign for their new premium jet pack, the L'Etoile 5000. Cyrus Highsmith created a graphic campaign featuring silhouettes, drawn with his distinctive sharp line, modeling jet pack accessories and soaring through the sky. For the typography, he chose his typeface Serge.
Serge is an acrobatic design. The curves are fast and change direction on a dime in mid-air. "I think of Serge as a script", said Highsmith, "although its letters don't actually connect." Serge is accompanied by the industrial-strength sans serif, Antenna.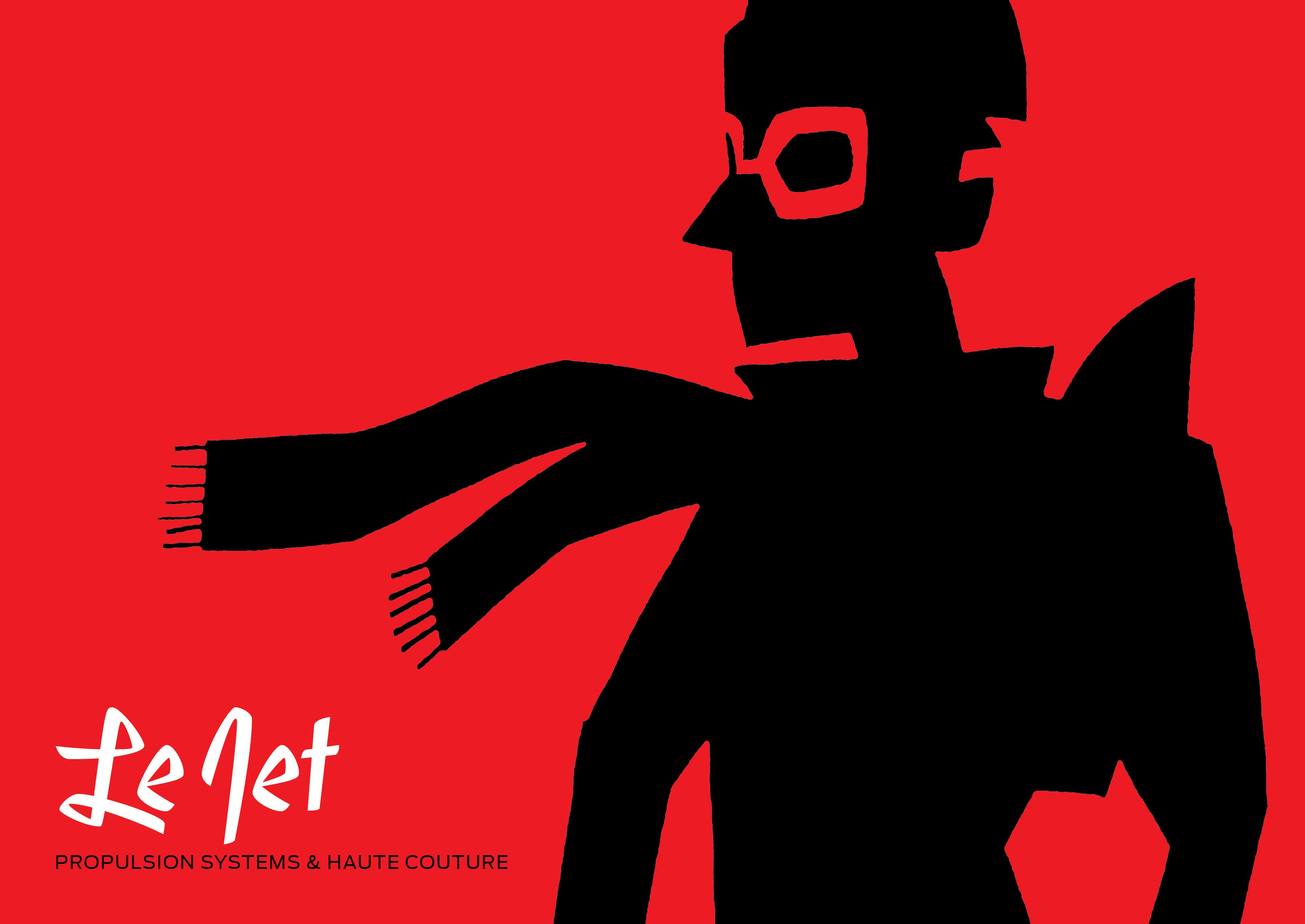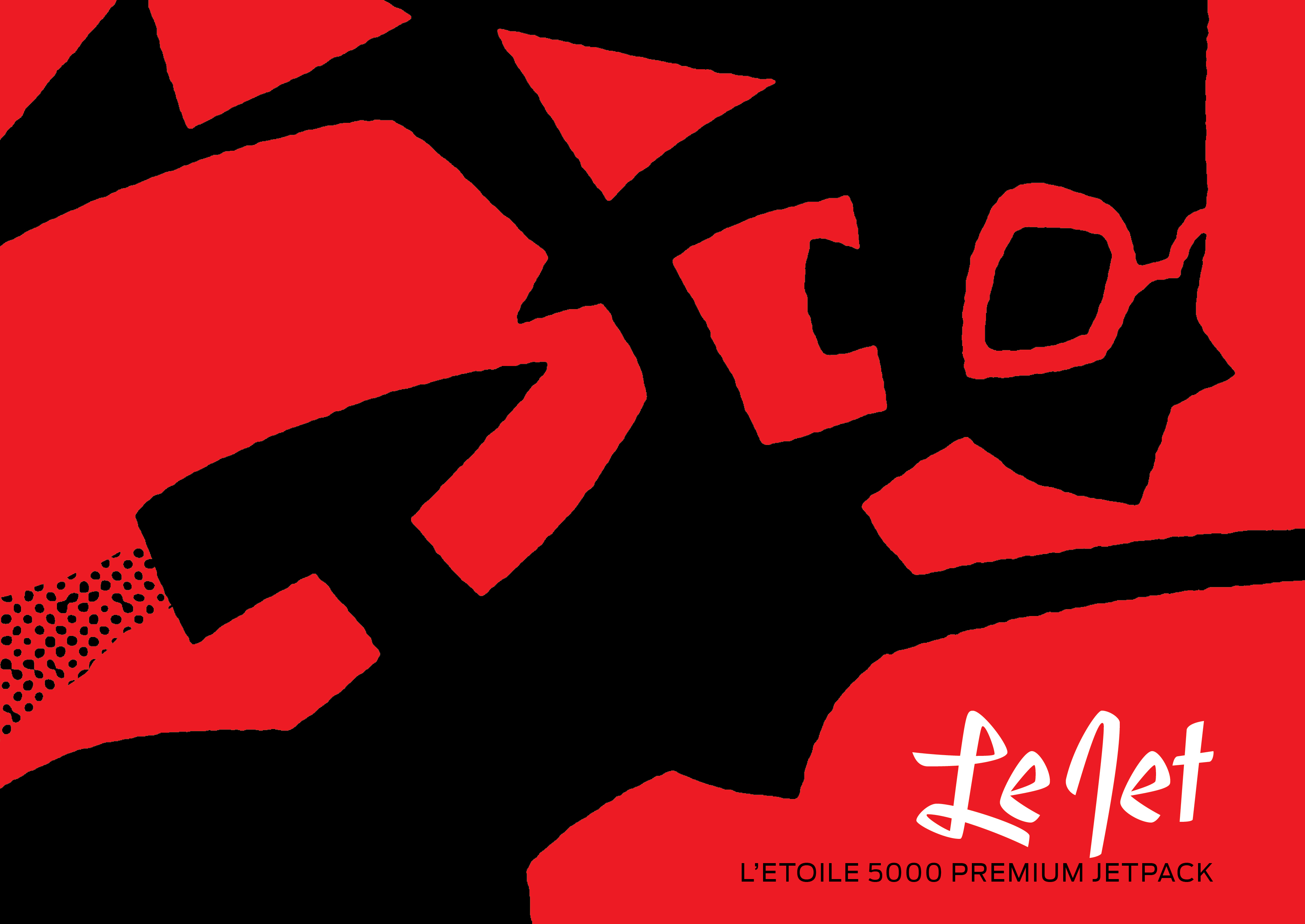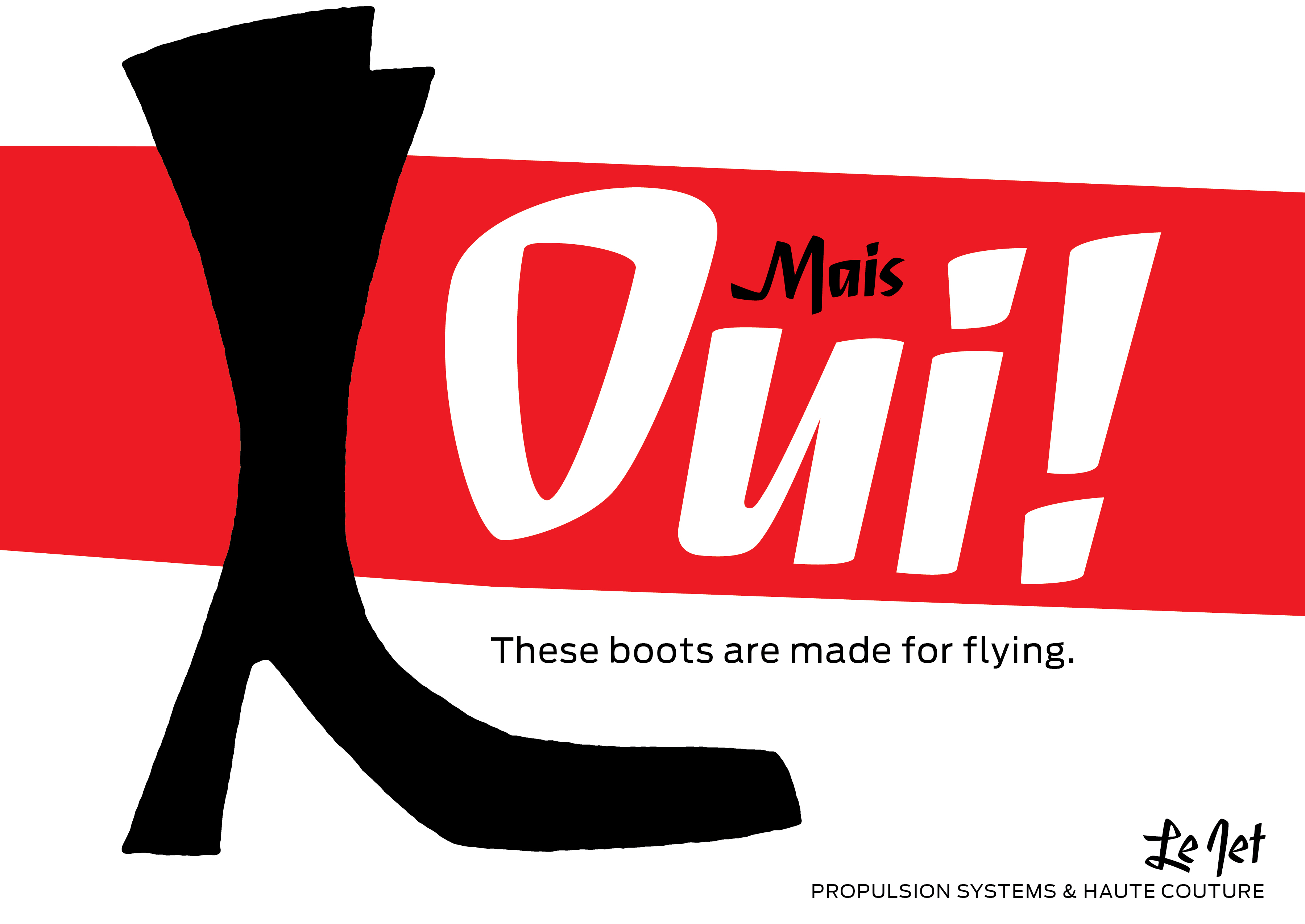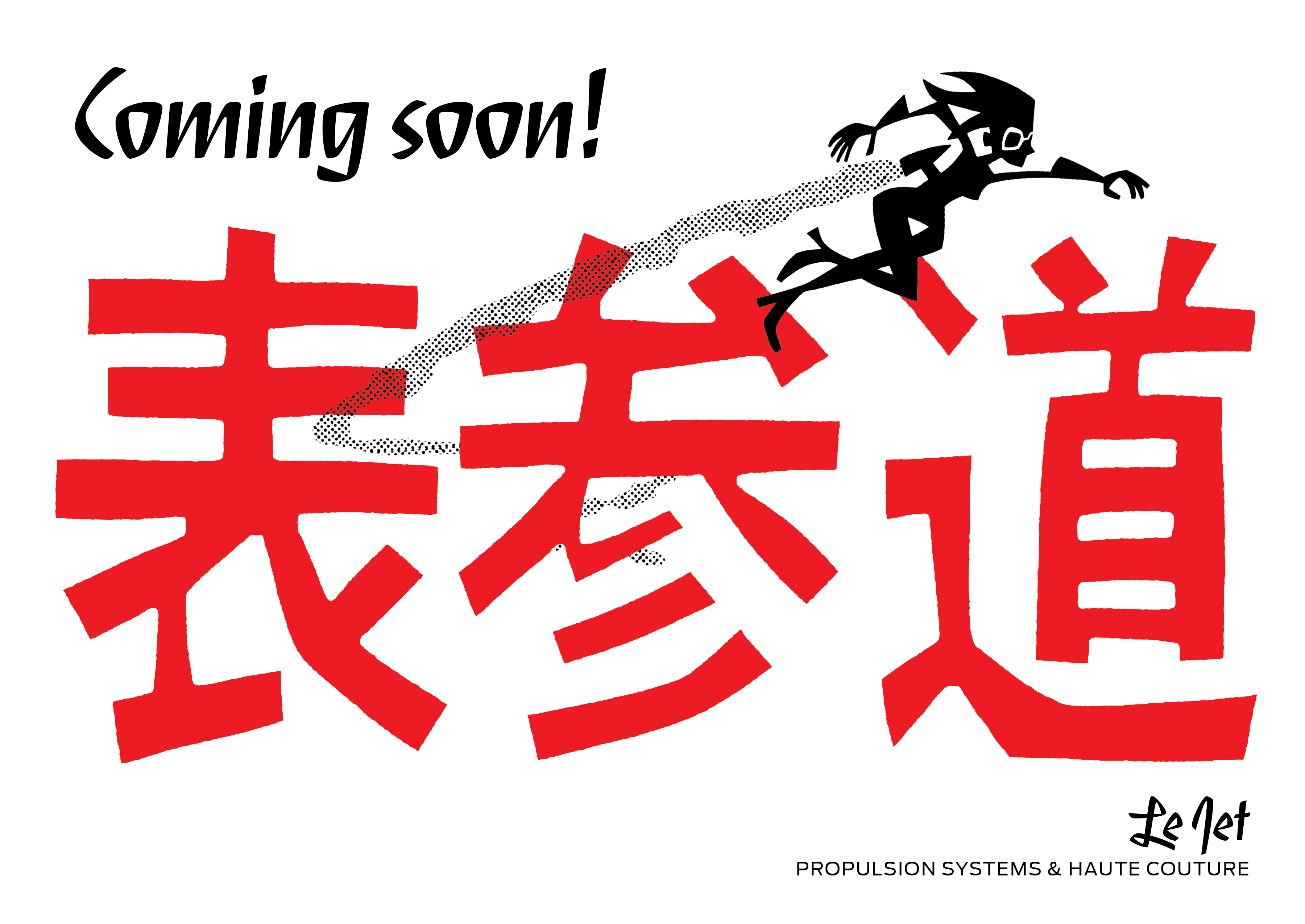 Like all Occupant Fonts releases, Serge and Antenna are available for print, web, applications, and ePub licensing on Type Network. Webfonts may be tested free for thirty days.