OC·CU·PANT /'äkyəpənt/
noun: occupant; plural noun: occupants
a person who resides or is present in a house, vehicle, seat, place, etc., at a given time*
"Occupant" is an open-ended word. Anyone can be an occupant. It is a matter of what you're occupying at any given moment. You can occupy Wall Street. You can occupy your apartment. You can occupy yourself. To be an occupant, you have to show up. We at Occupant Fonts, often referred to as "Occupants," believe in being present and open-minded.
Founded by Cyrus Highsmith in 2015, Occupant Fonts is relatively young compared to his 20+ years of experience as a type designer. We joined Morisawa in 2017 to be the Japanese type company's Latin alphabet counterpart. We focus on developing original typefaces.
Current Occupants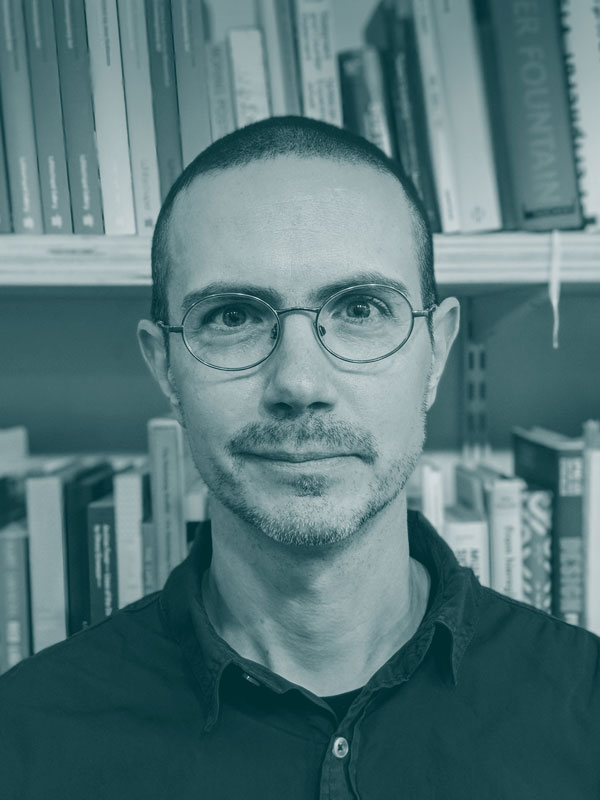 Cyrus Highsmith
Cyrus is a letter drawer, teacher, author, and graphic artist. He teaches type design at Rhode Island School of Design (RISD). He wrote and illustrated the acclaimed primer Inside Paragraphs: Typographic Fundamentals. In 2015, he received the Gerrit Noordzij Prize for extraordinary contributions to the fields of type design, typography, and type education. In 2017, he became Creative Director for Latin Type Development at Morisawa USA. He goes to bed very early.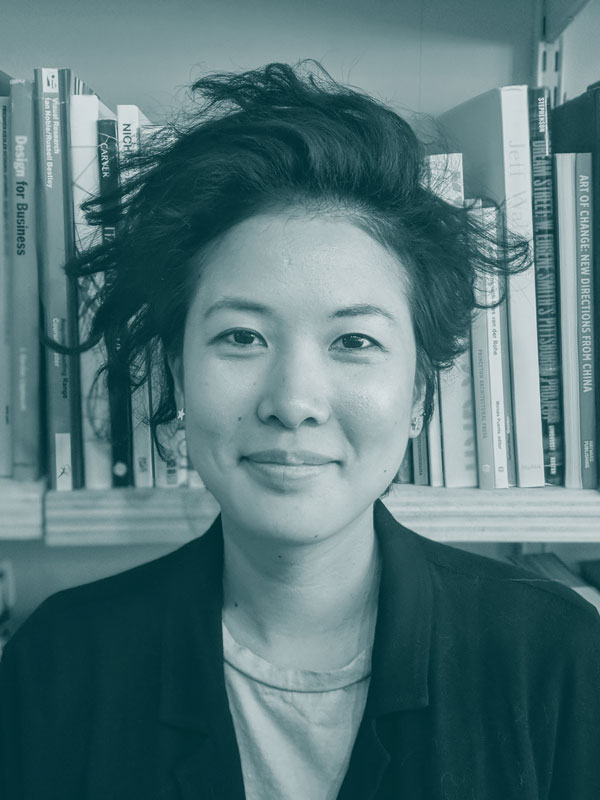 Marie Otsuka
Marie is a type designer, graphic designer, and programmer. In addition to designing type, she works on tool engineering at Occupant Fonts. She also collaborates with a range of organizations as a designer / developer. Marie holds an MFA in Graphic Design from RISD and a BA in Interdisciplinary Studies from the University of Chicago. She packs lunch every day.
motsuka.com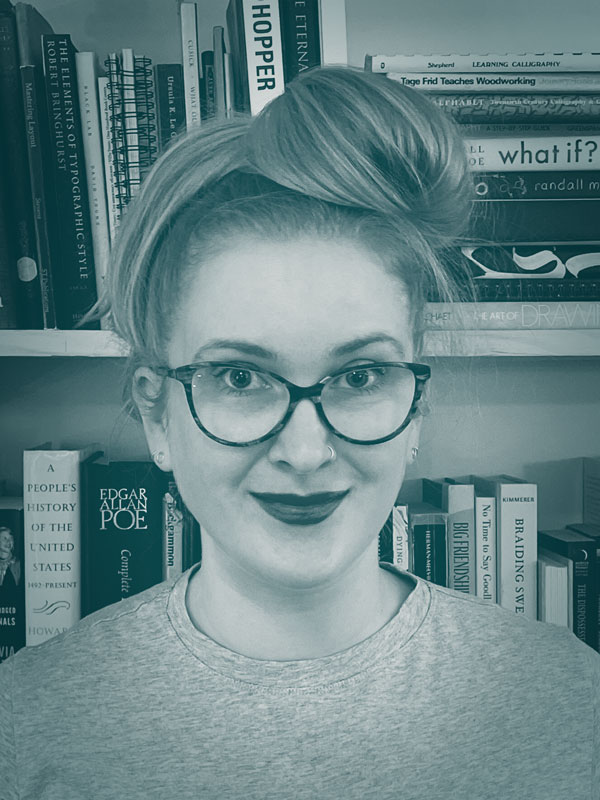 Victoria Rushton
Victoria designs typefaces and lettering. She has worked on staff at Font Bureau developing fonts for clients and for retail, and was one of the founding type foundry partners at Type Network. Victoria continues to maintain a library of her original typefaces as well as a lettering and design practice, and she has taught typeface design at MICA Graduate Studies and SVA. She makes her own clothes.
victoriarushton.com
Previous Occupants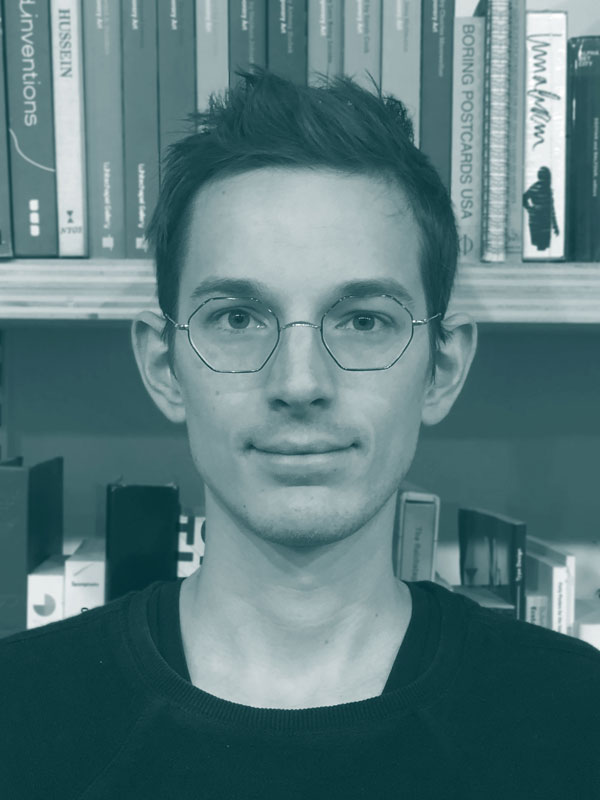 Nic Schumann
Nic is a systems designer, computer researcher, and project manager. While studying computer science at Brown University, he founded a multidisciplinary design studio in Providence, RI, where he led a wide range of design projects. He started working with Occupant Fonts in 2019 to manage studio projects and prototype tools at the computational frontier of type drawing. He does math on weekends.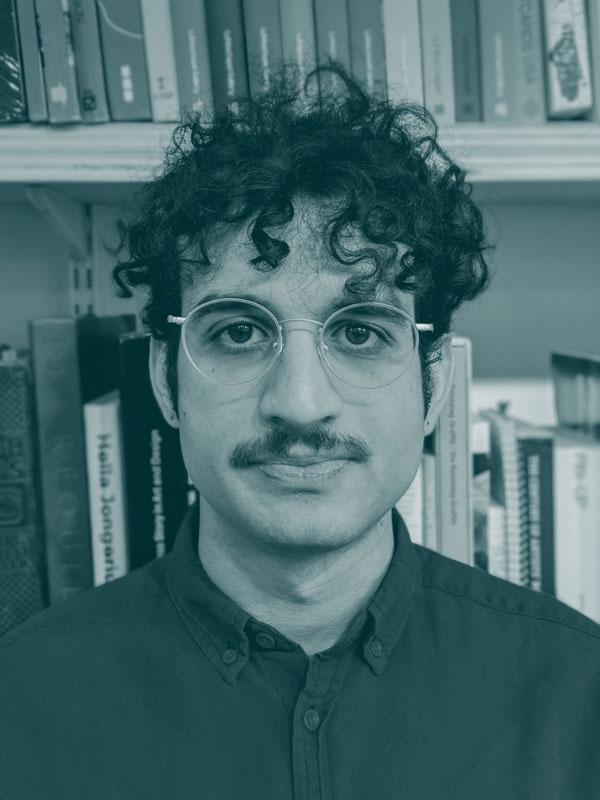 Cem Eskinazi
Cem is a Turkish graphic designer, type designer and educator. He holds a BS in Marketing Communications from Emerson College and an MFA in Graphic Design from RISD. He teaches at both undergraduate and graduate levels at RISD. Outside of Occupant Fonts, he continues his own studio practice as a member of the Design Office. His favorite color is yellow.
cemeskinazi.com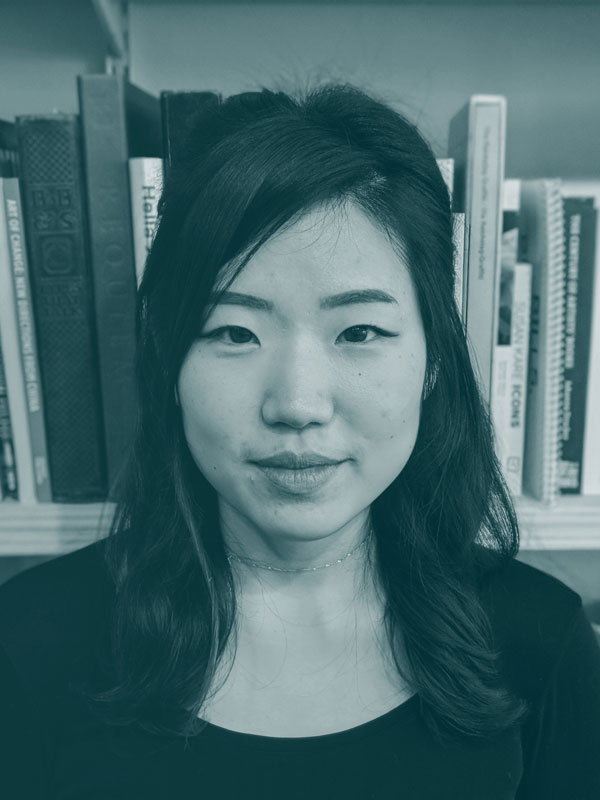 June Shin
June is a Seoul-born, NYC-based designer who joined Occupant Fonts in 2017 and stayed on for three and a half years. After graduating from Cornell University with a BA in Art History, she studied graphic design at Parsons School of Design and later RISD, where she received her master's degree and has taught typography. Her work has been recognized by Type Directors Club, Art Directors Club, Communication Arts, and more. She was not born in June.
junesh.in
Collaborators
Occupant Fonts has worked with the following collaborators: Zengqi (Zoey) Guo, Minkyoung Kim, Elizabeth Leeper, Elaine Lopez, Pint Size Productions, Krista Radoeva, Willow Rambert, David Jonathan Ross, Ilya Ruderman, Max Townsend, Olga Umpeleva, Petr Van Blokland, Irene Vlachou, and type.tools.
The Website
This site is a platform where we voice our thoughts around type design and showcase our fonts. The articles are editable through Edit Mode found at the top right corner of the site. Once activated, simply click to select the text you would like to change, and choose the font and style you want to test from the Edit Mode Toolbar. By default, you can select multiple elements. To deselect a paragraph, click the text again, or click outside of the article. Read more about our website design.
Colophon
This website was designed in-house by the Occupants and developed by Marie Otsuka. The site is built using Jekyll, with the help of Typetura for responsive variable font manipulation and Fitty for fitting texts to widths.
All typefaces were designed by Occupant Fonts.
Website header, menu & footer: Magmatic
Subheadings & links: Antenna
Type tester & page headings: Salvo Sans
Body text & paragraphs: Zócalo Text

Occupant Fonts is a brand of Morisawa, Inc.
Licensing
We currently distribute our typefaces through Type Network exclusively. All typefaces showcased on this website are available for licensing on Type Network. Simply click BUY at the top or bottom of the typeface page, and we will take you there. You can read our EULA on Type Network.
Trial Fonts
We have trial fonts available! You can access them here: Download Form
Opportunities
We are currently not hiring but always on the lookout for interesting conversations and fruitful relationships. Feel free to drop us a line!
Contact Us
We would love to hear from you at info@occupantfonts.com. Please feel free to get in touch for feedback on our work or website, inquiries, and invitations.
Follow us on Instagram  occupantfonts
Links
Newsletter
Sign up here for updates from Occupant Fonts!
Privacy
It's important to us that any personal data collected through this site is used responsibly. Please view our full privacy policy here.