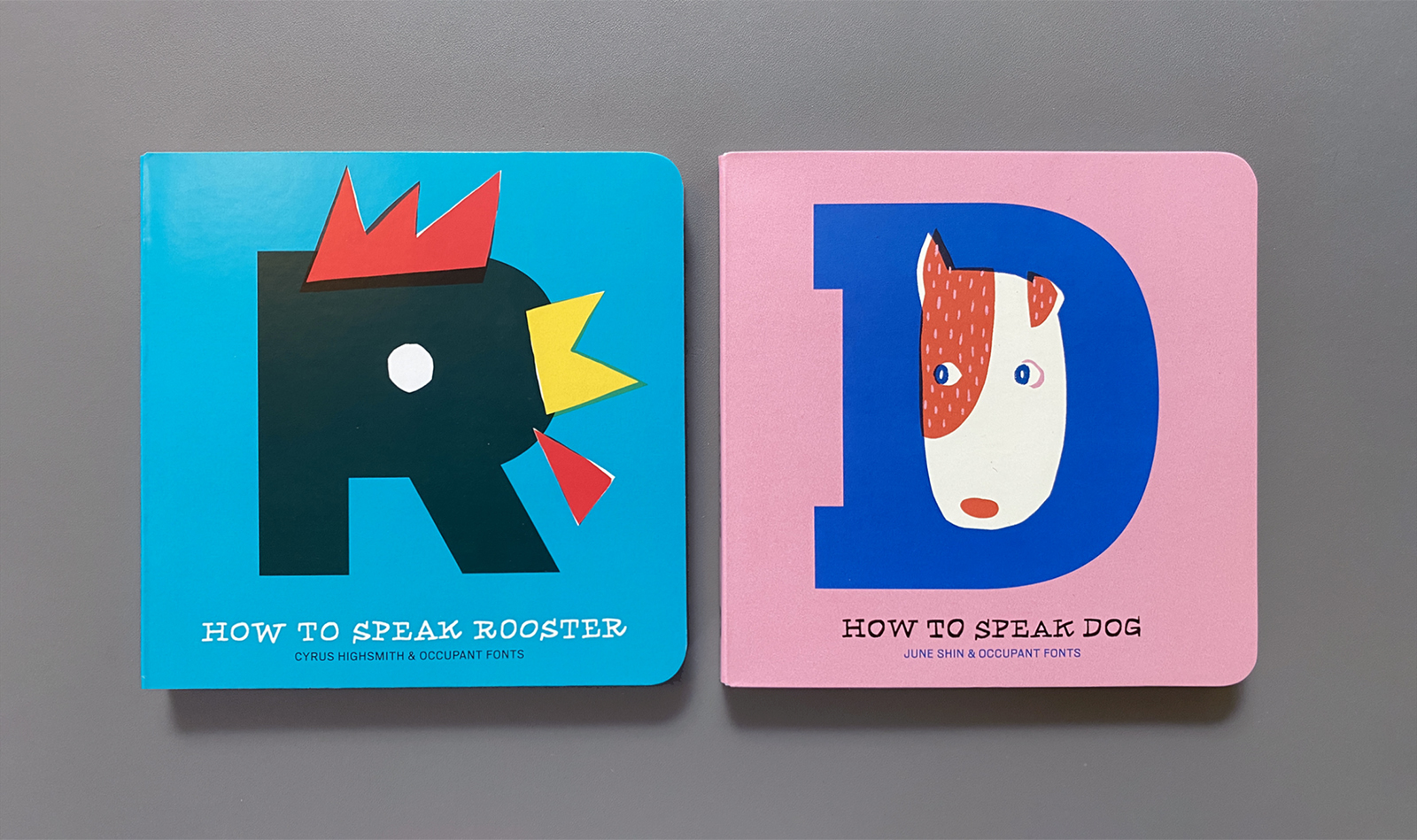 Why a children's book?
June: The How to Speak board book series began with How to Speak Rooster, which Cyrus illustrated in 2018. We made the book primarily to give away in design conferences' goodie bags. You usually get a ton of type specimens when you attend conferences, and some get thrown away or left behind in hotel rooms. With our children's book-cum-type specimen, our goal was to offer something that people would want to keep. Everyone's got children in their lives—their own, nephews and nieces, friend's children, etc.—they can gift our book to, if they don't want it for themselves. We like to joke that it's a long-term investment, hoping the kids who grow up with our books will become die-hard fans of our fonts 20 years from now. Also, it just so happens that everyone on our team loves children's books. We believe in doing work that we actually love.
Why dogs?
J: No other reason than that I love dogs. People assume I'm a cat person. I don't know why! I like cats, but I have always been a dog person because I grew up with dogs.
Can you describe the process of making the illustrations?
J: I did all the drawings on my iPad using Apple Pencil and Procreate, but there was a lot of back and forth between computer and iPad. I laid out the type in InDesign, brought it into Procreate to draw over it, brought the resulting drawings into Photoshop to make some tweaks, and then composed everything in InDesign. In terms of the illustrations themselves, the shapes of the dogs were largely determined by the white shapes between the letters on each spread. Once I figured out the basic shape and action of each dog, I then tried to make them look distinct from each other. You'll recognize some breeds instantly, while others might look more like cute mutts.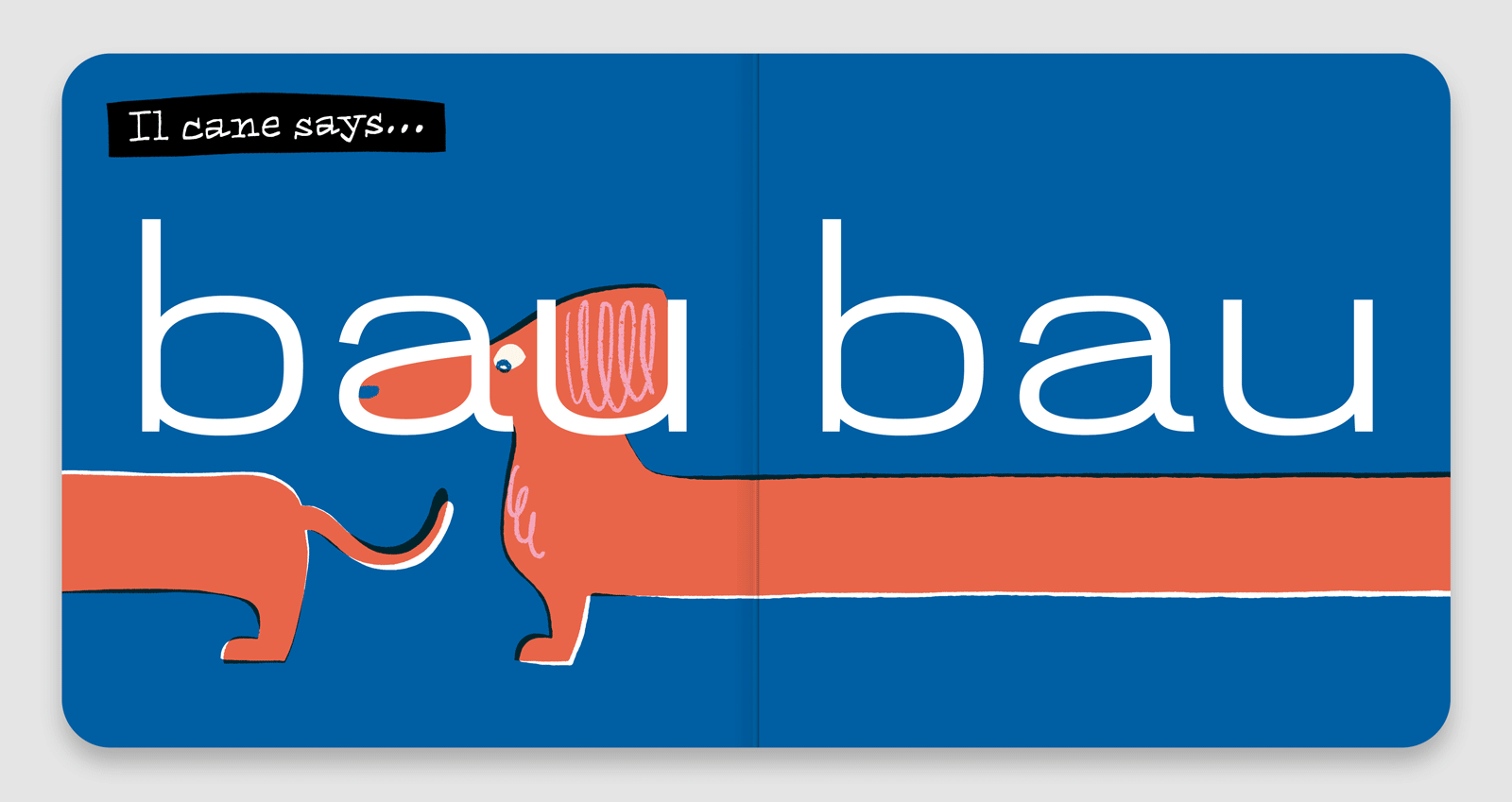 How did you decide which languages to include?
J: I had a document where I collected how the dog barks in 17 different languages, which breeds I might want to draw, and which typefaces from our library to highlight. Which languages made the final round was largely based on how well the dog shapes went with the letter shapes and the white shapes of the typefaces I chose—Rapport, Salvo Serif, Magmatic, Quiosco Display, Allium Rounded, and Salvo Sans. Another thing was I wanted to make sure each one started with a different letter, for variety's sake.
Are there any languages you wish you could have included?
J: Yes! A good friend of mine is Danish and she taught me how Danish dogs bark. For instance, big dogs say "voof voof" while small dogs might say "bjæf bjæf." "Vov vov" is more general and closer to children's language. I thought this could be a chance to finally use the character "æ," which I rarely encounter, but unfortunately, the Danish dogs didn't make it in the end because the way they sat with the letters on the page wasn't as convincing. It's my fault, though, not the dogs'.
What was the hardest part of making this book?
J: Probably the wait. It was scheduled to go to print in April to be ready by June, to go in this year's Typographics goodie bags. But COVID-19 changed all of that. The conference went completely online—hence no goodie bags—and the production of the book was delayed by a couple of months. But they're here now and I couldn't be happier.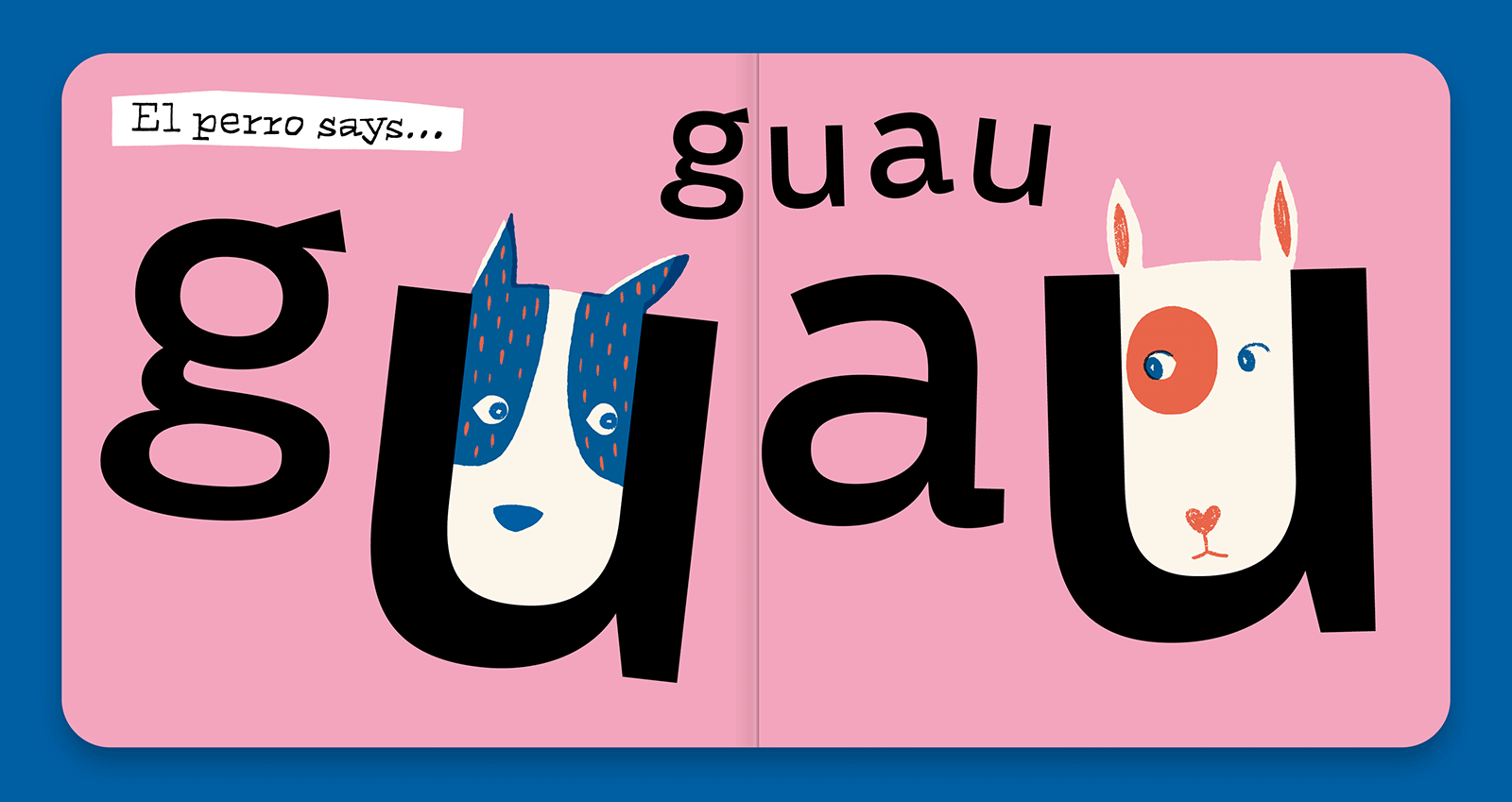 There's kind of a mid-century modern vibe to your illustration style. Do you agree?
J: That never occurred to me before, but I can see why you'd say that—flat, organic shapes and playful colors. Although I'm a fan of the mid-century modern aesthetic, it wasn't on my mind when I illustrated this book.
Do you have a favorite children's book or children's illustrator?
J: Some favorites from my own childhood are Father Christmas (1973) and The Snowman (1978), both written and illustrated by Raymond Briggs. His illustration style is very different from what someone like me—a graphic designer who dabbles in illustration—might naturally lean toward, but I actually really love its softness and warmth. I don't consider this one a children's book per se, but The Little Prince (1943) by Antoine de Saint-Exupéry is another all-time favorite of mine. It's a book I've read in three different languages and one I frequently return to and learn new things from. Saint-Exupéry's watercolor drawings in the original manuscript are fantastic as well.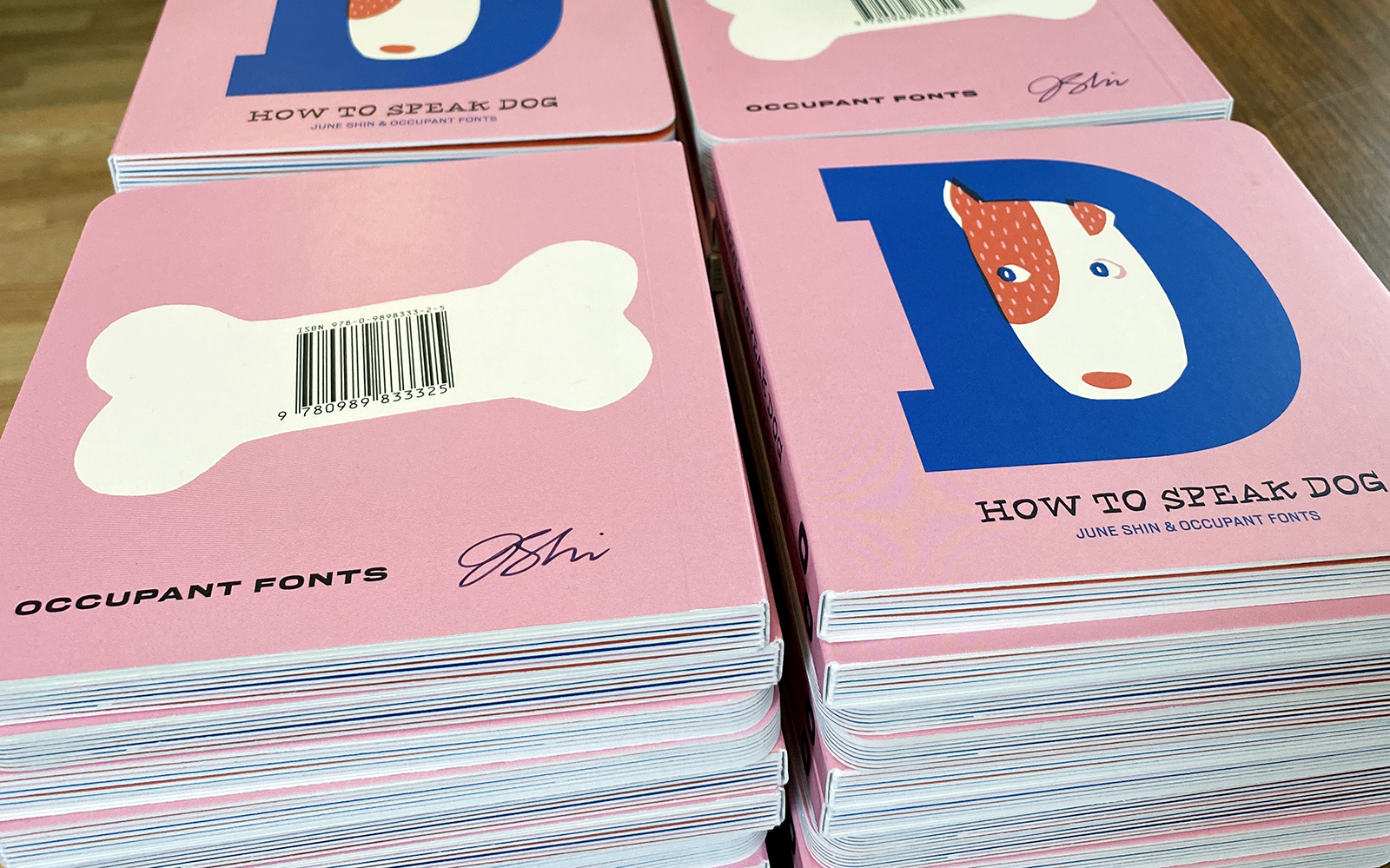 How to Get A Book
Before we make How to Speak Dog available for sale, we're launching a donation campaign. Donate any amount you are comfortable with to either of the two organizations listed below and receive a copy of this book!
Rhode Island Solidarity Fund
Save the Children
Occupant Fonts is not affiliated with either organization.
After you make a donation, please fill out this request form so we can mail you a book. The first 50 people will receive signed copies. Thank you in advance for taking interest in our book and donating to a good cause!
Thank you to all who requested a dog book. Due to our limited supply of books, we have now closed the form and donations.
— The Occupants